CENTURY 21 GOLD
925 Berkshire Blvd, Suite 100, Wyomissing, PA  19610
Office: (610) 779-2500
Fax: (610) 779-7538
Email: office@c21gold.com
Website: www.c21gold.com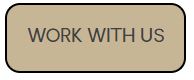 About CENTURY 21 Gold
CENTURY 21 Gold was founded in the summer of 2011 as a result of 2 local real estate companies (CENTURY 21 Advance Realty and CENTURY 21 Call First) merging together to form one of Berks County's biggest real estate companies.
Gold consisted of two offices, the main office in Exeter Township and a smaller branch office in Temple before deciding to consolidate both offices to create a single, solitary office to best serve our agents as well as the community.
We continued to do business in Exeter Township until January of 2016 when we made the decision to move to Wyomissing (located near Mission Barbecue and the Home Depot) to best serve our clients as the majority of lenders and title companies were located there.  Since we moved into our new office we have brought in Wyomissing Abstract to handle all of our title insurance needs as well as CrossCountry Mortgage to have a lender in our office.
We have around 80 agents total with a full staff on hand to best serve our buyer and seller clients.  We also feature a full property management division servicing landlords and tenants with all the rental needs.  Our Mission statement is "to give 121% to every client, every transaction, every time".  We stand by that statement and give 121% support to all of our sales associates who in turn can help their clients best to achieve their real estate objectives.
With our in-house resources as well as all the CENTURY 21 Tools and systems behind us, CENTURY 21 Gold provides the best place for new and experienced real estate agents to work and service their clients!  Give us a try, contact us today if you are looking to buy or sell.